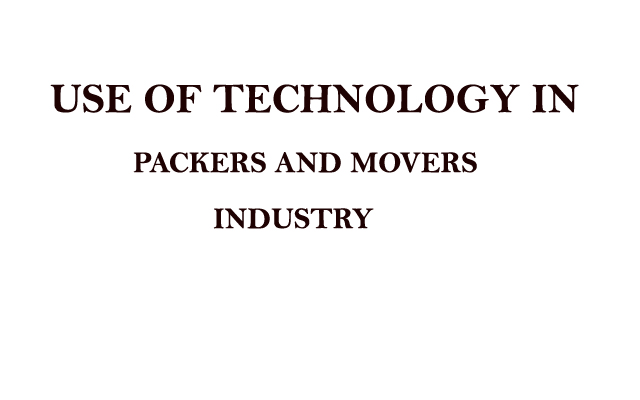 Forget 1980 now you are in world of technology where daily new inventions are happening, IT plays very important role in shaping the small business.
Packers and movers business seems to be very traditional and unorganized sector, technology plays a great role in making this sector to organized. Those days are gone when packing and moving being run by the transporters normally use to hire and transfer goods. Using of technology is always help in organizing the business like using of mobile technology in this business helps much in upgrading the quality and discipline, using the GPS tracking system also upgraded this sector performance. It is proved that using of right technology always helpful for boosting the sales and quality service.
Have You Read: Tips to Pack your Kitchen Items Before Your Next Move
How technology is helping the Packers and movers business:-
Communication: Technology makes a approach easy and simple packing and moving can easily grow by using Google Ads, face book, What's app ad some tools or media available which can be used to grow sales if companies can use the facilities of media as per the budget available from zero investment to infinity, various type of tools available in the market to communicate which can be used to boost the sales as well as grow the business.
Inventory Management: Managing the inventory is mandatory for every organization, using the technology it's become easy to know the status of inventory and always stay updated with the stock available with the company.
Database: Database is the main can be procured for the future compliance and can be reused for the publicity purpose also.
Customer Relationship Management: Can keep records of every interaction with customer which gives you a healthy experience working on this will be beneficial for the company
Read Our Previous Blog which can help you in: Finding a Quality Packers and Movers in Your Locality
The above mentioned ways always going to help the packers and movers to build their business in a great way but always keep in mind that technology is double edged when it brings the people together. Due to wide option available in the market competition increase many fold, our companies keeping all these thing in mind giving their 100 % to satisfy the customers providing after sales service also. We doesn't overlook the faults our team work on them and learn from the mistakes. Work with positive attitude and dedication. Vintage Relocation is keeping itself updated with new technology and try to use correctly in their business.